Specialist Treatment for Gum Disease
Dr Michael Goodman
Michael qualified from the University of Sheffield in 2013 and quickly understood how important periodontal health was for his patients.
In 2017 he completed the Periodontics Course at the Royal College of Surgeons in London and in the same year joined the British Society of Periodontology.
In 2019, Michael started his MSc in Periodontology at the Eastman Dental Institute London.
Michael understands fully that healthy gums leads to a healthy body. He sees himself as a great communicator and strives to motivate his patients to the highest level. He believes a positive and upbeat attitude is key to successfully treating periodontal disease.
He has a keen interest in supporting dentists who place implants to improve and maintain patients' periodontal and peri-implant health.
Michael offers a wide range of periodontal treatments including surgery and is happy to accept referrals from dentists, therapists and hygienists.
Patient Information
Click here to download patient information leaflets relating to specialist periodontal treatment.
We have a patient care pathway which provides a detailed overview of specialist treatment for gum disease.
Click here to download the patient care pathway.
Referral Service
Your patients will be seen for the treatment they have been referred for, and will be returned to your care for their on-going dental care and maintenance.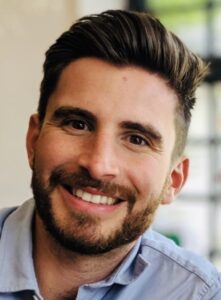 Refer for Specialist Periodontal Assessment and Treatment
Non-Surgical Periodontics
Surgical Periodontics
Periodontal Regeneration
Periodontal Plastic Surgery
Crown Lengthening
Full Surgical and Restorative Implant Service
Fees Guide
Consultation:
£125 (90 minutes)
Non-Surgical Treatment:
£500 - £900
Surgical Treatment:
£550 - £950
Advanced Treatment:
Quoted upon Assessment