Specialist Treatment for Gum Disease
Professor Gareth Griffiths
We are delighted to welcome Professor Gareth Griffiths to Chesterfield, and to announce that he is accepting private referrals for periodontal assessment and treatment at our practice.
Gareth is a Professor and Honorary Consultant in Restorative Dentistry. He is on the GDC Specialist Register in Periodontics. He has over 20 years experience of teaching Periodontology to postgraduates at both the Eastman in London and the University of Sheffield. He has published extensively in the periodontal literature.
He has a national and international reputation, having been President (2008-2009) of the British Society of Periodontology (BSP) and the current representative for the BSP on the European Federation of Periodontology.
Gareth is passionate about periodontology and the important role it plays in the oral and general health of patients. He is committed to providing high quality treatment, as well as advice regarding patients' conditions and how to improve their own oral health.
Patient Information
Click here to download patient information leaflets relating to specialist periodontal treatment.
Professor Griffiths has already prepared a patient care pathway which provides a detailed overview of specialist treatment for gum disease.
Click here to download the patient care pathway.
Referral Service
Your patients will be seen for the treatment they have been referred for, and will be returned to your care for their on-going dental care and maintenance.
Click here to download a referral form.
For your convenience, we also accept referrals via email to refer@glumangatedental.co.uk
(digital or scanned radiographs can be attached – please post your radiograph films).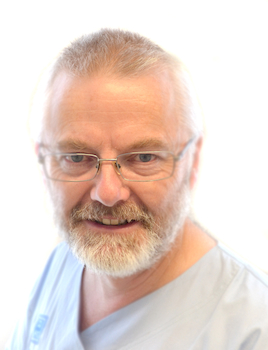 Refer for Specialist Periodontal Assessment and Treatment
Non-Surgical Periodontics
Surgical Periodontics
Periodontal Regeneration
Periodontal Plastic Surgery
Crown Lengthening
Full Surgical and Restorative Implant Service
Fees Guide
Consultation:
£95
Non-Surgical Treatment:
£250 - £600
Surgical Treatment:
£450 - £750
Advanced Treatment:
Quoted upon Assessment