Oral Surgery / IV Sedation Referrals
Dr Hannah Nassé
BDS (Hons) Manchester 1989. FDS RCS Eng 1993
Specialist Oral Surgeon
Hannah is an Oral Surgeon and has been on the GDC Specialist list in Oral Surgery since 1999.
Having had a long and successful career in hospital Oral and Maxillofacial Surgery, Hannah now spends more time in primary dental care providing specialist oral surgery.
During the Covid-19 pandemic, she has been able to relieve some of the pressure on the hospital service by treating increasingly complex cases at Glumangate.
She carries out all of the minor Oral Surgery referred by Derbyshire/Notts dentists as part of the Tier 2 IMOS service
Hannah has special interests in the delivery of IV sedation and the treatment of children. IV sedation can be given to patients aged 14 and older at the practice. As a result of having an operating list at Sheffield Children's hospital for the last 15 years she is expert in pre-orthodontic surgery such as the exposure and removal of impacted canines.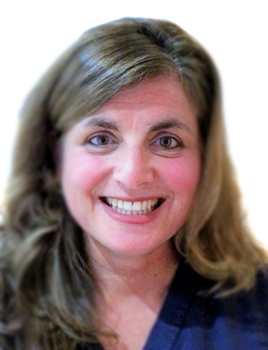 NHS IMOS Service
We are pleased to announce that Glumangate Dental Practice has been awarded a contract for delivery of Intermediate Minor Oral Surgery for the NHS, including IV sedation, from 1st April 2017.
This includes the following services;
Removal of third molars in line with NICE guidelines.
Surgical extractions.
Failed extractions.
Surgical exposure of buried canines for orthodontics.
IV Sedation for patients assessed as grades ASA I or ASA II using the American Society of Anaesthesiologists physical status classification system will be accepted unless there are exceptional circumstances.
The above treatment can be provided to adult patients (17 years of age and above, as per the terms of the IMOS contract).
Online Referral System (Rego)
As per the terms of the NHS IMOS contract, we are only able to accept referrals through the online referral system Rego from NHS and private dental practices within Derbyshire and Nottinghamshire.
If you wish to refer a patient and do not have Rego at your practice, please contact Vantage help desk on 0207 993 5870.
Private Referral Service
We accept referrals on a private basis for patients if they do not meet the NHS IMOS criteria (for example, age, or if they live outside Derbyshire/Nottinghamshire).
We never offer shorter waiting times for an NHS-referred patient if they choose to pay privately. We always do our best to squeeze patients who need urgent appointments, regardless of whether they are NHS or private.
Cone Beam CT Scanner
We are in a unique position to be able to offer CBCT scans to patients referred for the IMOS service (free of charge). 
Where appropriate, scans will be taken to allow the oral surgeon to visualise important anatomy, such as the exact position of the ID nerve in relation to impacted third molars. You can therefore have reassurance that your patients would have the benefit of reducing the risks to their treatment as much as possible with the aid of this technology.