Dr Joby Sikes-Sheard
Joby graduated from Newcastle University in 2015 with Honours, distinctions in clinical and academic dentistry, and the BDA prize for best overall performance in finals.
He soon developed a keen interest in endodontics and attended a number of courses to develop his skills in this area.
Joby started his MSc in Endodontics at the University of Chester in 2019 and has already achieved both certificate and diploma levels.
He takes pride in both his clinical and academic work and has been enjoying carrying out complex endodontics.
CBCT Scanner
We have recently upgraded our CBCT scanner to the CS8100 which can provide twice the resolution at 75 microns. Patients are not charged for CBCTs if needed as part of their endodontic treatment.
Microscope
We have invested in a Flexion Advanced microscope with built-in camera.
Referral Service
Your patients will be seen for the treatment they have been referred for, and will be returned to your care for their on-going dental care and maintenance.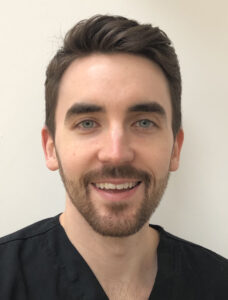 Refer for Endodontic Treatment
Non-Surgical Endodontics
Re-Endodontic Treatment
Apicectomies
Trauma Cases
Resorption Cases
Fees Guide
Consultation - £45
Root Canal Treatment
Non-Molar (1-5) - £465
Molar - £615
Re-Root Canal Treatment
Non-Molar (1-5) - £595
Molar - £695
Apicectomies (1-5 only) - £695
CBCT as part of endodontics treatment – Free of charge